Flock Identity and Promo Package
This is a promotional campaign I developed and designed that includes the conception of a business as well as design brief and full production of logo and promo materials  The company would provide curated apparel and accessories for a younger more fashion forward birdwatching community.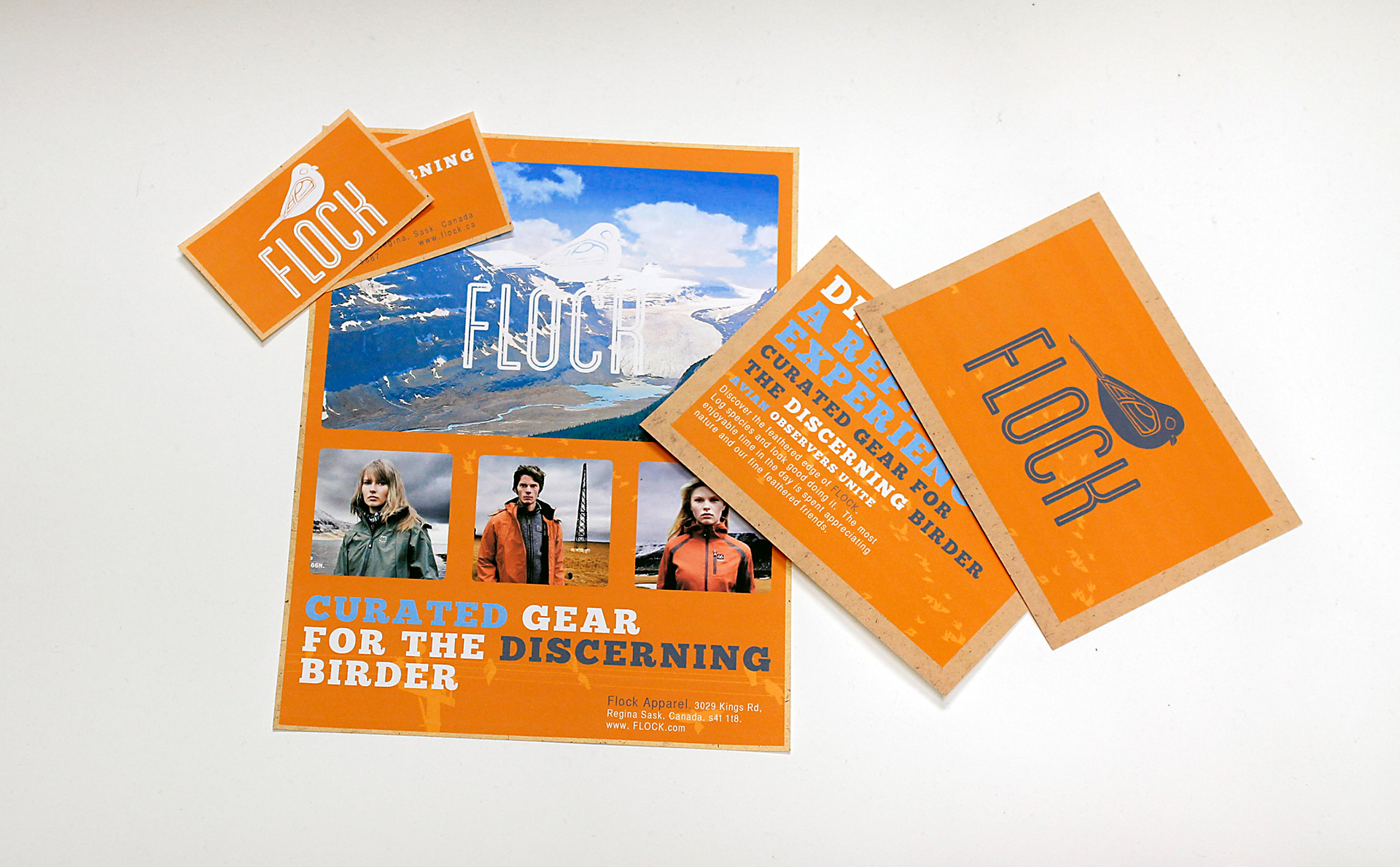 I created a funky bird illustration with a slight nod to vintage woodblock prints.  I chose the typeface Blanche to pair with the illustration as the inner lines mimic the illustrative style.  Further the type face has a hollowed out centre not unlike the hollow bones of birds.